e-Think Sport 2021 : l'Olympique de Marseille et Twitch présenteront leur partenariat le 28/01/2021
« Avec Twitch

Sector: streaming platform specialised in video games Founded: June 2011 Shareholding: Amazon subsidiary since August 2014. Purchased for $970m (approximately €783.2m) CEO: Emmet… , nous essayons d'entrer en contact avec un public plus jeune et plus actif sur le digital. Le football et l'OM sont rapidement devenus des thématiques très recherchées et générant un fort engagement sur la plateforme. Il est logique d'essayer de participer avec créativité sur une plateforme fortement orientée sur l'expérience interactive en direct », déclare Hervé Philippe, directeur marketing & media de l'Olympique de Marseille

Activity: French professional football club Primary partners: • Puma (kit supplier): since 2018-19 until 2028 • Cazoo (vehicle e-commerce): main shirt sponsor from 2022-23, then CMA CGM… (Ligue 1 Uber Eats), à News Tank, le 20/01/2021.

Hervé Philippe interviendra, en compagnie de Farhan Ahmed, directeur en charge des partenariats stratégiques de Twitch, le jeudi 28/01/2021, lors de la troisième matinée d'e-Think Sport 2021 consacrée au « médias » dans un échange, entre 10 h 30 et 10 h 55, autour du partenariat liant la plateforme d'Amazon

Activity: business specialising in e-commerce, Video-on-Demand (Prime Instant), digital books (Kindle), cinema and television production (Amazon Studio), video game development and editing (Amazon… au club de Ligue 1, un accord renforcé autour de la création de nouveaux contenus inédits et originaux, le 30/10/2020.

e-Think Sport 2021 est la cinquième édition de l'événement annuel organisé habituellement en présentiel sur une journée par News Tank, et programmé cette année en visioconférence, lors de quatre matinées consécutives, du mardi 26 au vendredi 29/01/2021.

L'Olympique de Marseille avait lancé sa chaîne Twitch pour diffuser deux matches de préparation sur la plateforme de streaming spécialisée dans les jeux vidéo en juillet 2020. C'était la première fois qu'un club français diffusait une rencontre sur cette plateforme.
---
« Le sport est un domaine-clé pour nous » (Farhan Ahmed, Twitch)
«  La plateforme Twitch propose du divertissement interactif en direct qui suscite un engagement et un attrait profonds et fédère une communauté autour du contenu. Le sport est un domaine-clé pour nous, il fait partie d'un type de contenu qui a quadruplé son audience de manière assez organique ces dernières années.
Notre rôle est de soutenir cette croissance et de faire en sorte que Twitch soit le meilleur endroit où les 'superfans' puissent trouver leur communauté.
Nous avons un certain nombre de clubs de football comme partenaires et nous les aidons à comprendre comment utiliser Twitch pour s'engager auprès de leur communauté. Chaque club a sa propre chaîne et est propriétaire de son contenu.  »

Farhan Ahmed, directeur en charge des partenariats stratégiques de Twitch
Retrouvez le programme complet d'e-Think Sport 2021 ici .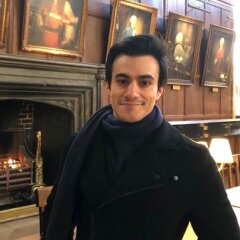 Career
Since november, 2020
Twitch
Strategic Partnerships Director
September, 2018 - november, 2020
Twitch
Strategic Partnerships Manager
September, 2017 - september, 2018
Twitch
Head of poker partnerships
January, 2017 - september, 2017
November, 2013 - december, 2016
PokerStars
Social Media Marketing Manager
April, 2013 - november, 2013
PokerStars
Community Executive
---
# 42632, created on 21/01/21 at 13:35 - Updated on 09/02/21 at 17:49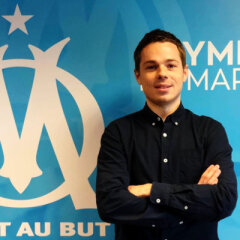 Career
December, 2018 - november, 2019
2012 - 2018
La Lucarne (football film festival)
Co-founder
January, 2016 - december, 2017
TF1
Head of digital sports (MyTF1)
June, 2011 - december, 2015
WAT/eTF1
Marketing & Content Manager
January, 2010 - may, 2011
Eurosport
Marketing Research Analyst (New Media)
January, 2009 - july, 2009
Microsoft
Marketing & Communication assistant (Windows Live / MSN)
July, 2008 - january, 2009
---
# 28096, created on 15/01/18 at 19:17 - Updated on 25/01/21 at 09:00