Covid-19/Euro 2021: "In the face of crisis, football has shown its best side" (A. Ceferin, UEFA)
"There was a real spirit of cooperation, with everyone recognising that they had to sacrifice something in order to achieve the best result. It was important that, as the governing body of European football, UEFA

Union of European Football Associations led the process and made the biggest sacrifice. In the face of this crisis, football has shown its best side with openness, solidarity and tolerance," said Aleksander Ceferin

Vice president @ FIFA • President @ UEFA
• Graduated from the Faculty of Law of Ljubljana (SVN) in 1991 • Foreign languages : English, Italian, Croatian and Serbian. , president of UEFA

UEFA: Union of European Football Associations • Founded: 15/06/1954 • Headquarters: Nyon (Switzerland) • Member Associations: 55 • Turnover 2020-21: €5.724bn - media rights: €4.472bn… , on 17/03/2020, following the announcement of the postponement of Euro 2020

Organised in 13 cities in 13 UEFA member countries. , scheduled from 12/06 to 12/07/2020, until 11/06 to 11/07/2021.

The European body made this decision in response to the Coronavirus (Covid-19) pandemic, which had already killed more than 7,400 people worldwide on 16/03/2020. UEFA held a videoconference with the ECA

European Club Association , European Leagues

New name - since 06/04/2018 - previously EPFL, the European Association of Professional Football Leagues. and FIFPro

Founded: 15/12/1965Number of member unions: 66 (as of 16/11/2021)Headquarters: FIFPro House, Hoofddorp (Netherlands) Structure: an executive commitee, four divisions (Europe, the Americas… , then with the 55 national member associations, before meeting its executive committee on Tuesday 17/03/2020.

"All UEFA competitions and matches (including friendlies) for clubs and national teams for both men and women have been put on hold until further notice. The Euro 2020 play-off matches and international friendlies, scheduled for the end of March, will now be played in the international window at the start of June, subject to a review of the situation," announced UEFA.

"The health of all those involved in the game is the priority, as well as to avoid placing any unnecessary pressure on national public services involved in staging matches. The move (postponement of Euro 2020) will help all domestic competitions, currently on hold due to the Covid-19 emergency, to be completed," said the European confederation.
---
"A working group has been set up with the participation of leagues and club representatives to examine calendar solutions that would allow for the completion of the current season and any other consequence of the decisions made today," said UEFA Union of European Football Associations on 17/03/2020.
Establishment of two working groups
• "A working group composed of representatives from UEFA, leagues and clubs will be immediately established to examine relevant calendar matters and devise solutions allowing for the resumption and/or conclusion of the current season in a coherent manner.
• A second working group composed of representatives from UEFA, leagues, clubs and players will be set-up at a later stage to assess the economic, financial and regulatory impact of the Covid-19 outbreak and propose measures to help mitigate the consequences of the pandemic."
Resolution of the European football family on a coordinated response to the impact of the Covid-19 on competitions, 17/03/2020
"Moving Euro 2020 comes at a huge cost for UEFA" (A. Ceferin, UEFA)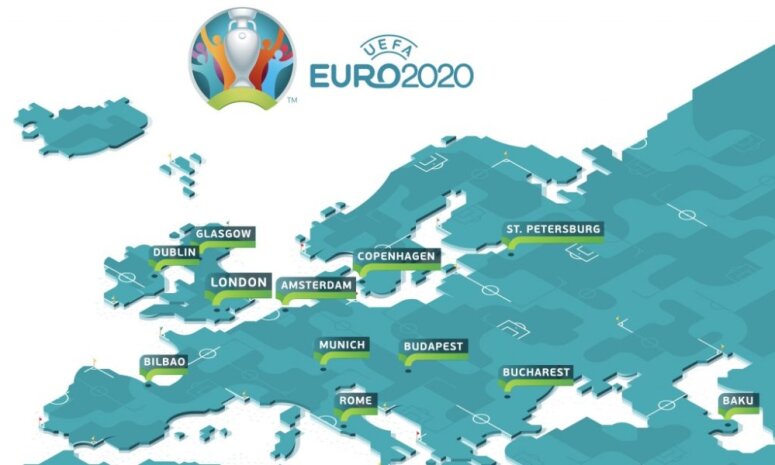 • "We are at the helm of a sport that vast numbers of people live and breathe that has been laid low by this invisible and fast-moving opponent. It is at times like these that the football community needs to show responsibility, unity, solidarity and altruism.

• The health of fans, staff and players has to be our number one priority and, in that spirit, UEFA tabled a range of options so that competitions can finish this season safely and I am proud of the response of my colleagues across European football. There was a real spirit of cooperation, with everyone recognising that they had to sacrifice something in order to achieve the best result."

"Purpose over profit has been our guiding principle"

Euro 2020 will become Euro 2021 - ©  UEFA

• "It was important that, as the governing body of European football, UEFA led the process and made the biggest sacrifice. Moving Euro 2020 Organised in 13 cities in 13 UEFA member countries. comes at a huge cost for UEFA but we will do our best to ensure that the vital funding for grassroots, women's football and the development of the game in our 55 countries is not affected. Purpose over profit has been our guiding principle in taking this decision for the good of European football as a whole.

• Football is an uplifting and powerful force in society. The thought of celebrating a pan-European festival of football in empty stadia, with deserted fan zones while the continent sits at home in isolation, is a joyless one and one we could not accept to celebrate the 60th anniversary of the competition.

• I would like to thank the European Club Association European Club Association , the European Leagues New name - since 06/04/2018 - previously EPFL, the European Association of Professional Football Leagues. and FIFPro Europe for their great work today and for their cooperation. I would also like to thank from the bottom of my heart the 55 national associations, their presidents and general secretaries, and my colleagues from the executive committee for their support and wise decisions."

"I would like to thank FIFA and its president Gianni Infantino"

Alejandro Domínguez, president of CONMEBOL (left), and Aleksander Ceferin, president of UEFA - ©  CONMEBOL

• "The fine detail will be worked out in the coming weeks but the basic principles have been agreed and that is a major step forward. We have all shown that we are responsible leaders. We have demonstrated solidarity and unity. Purpose over profit. We've achieved this today.

• I would also like to thank Alejandro Domínguez and CONMEBOL South American football confederation , who have agreed to move CONMEBOL's 2020 Copa America in order to follow the recommendations issued by the international public health organisations to enact extreme measures and as a result of Euro 2020 being postponed. This means that clubs and leagues in Europe will have as little disruption as possible in the availability of their players. These joint efforts and especially this coordinated and responsible decision, are deeply appreciated by the whole European football community.

• I would like to thank FIFA Fédération Internationale de Football Association and its president, Gianni Infantino President / Président @ FIFA • Member / Membre @ International Olympic Committee (IOC / CIO)
Elected president of FIFA on 26/02/2016. UEFA general secretary since october 2009. • Date of birth… , who has indicated it will do whatever is required to make this new calendar work. In the face of this crisis, football has shown its best side with openness, solidarity and tolerance."

Aleksander Ceferin, president of UEFA, 17/03/2020
"Today's decision is testament to collective decision-making in the best interest of the game" (A. Agnelli, ECA)
• "Today's decision to postpone the UEFA Euro 2020 Organised in 13 cities in 13 UEFA member countries. is testament to the unity and collaborative efforts of professional game stakeholders to engage in collective decision-making in the best interest of the game. 

• The focus now will be to come up with solutions to conclude the 2019-20 club season in the most practical manner and, beyond that, ensure football, like society as a whole, returns as quickly as possible to its natural form and rhythm."

Andrea Agnelli Member ot the board of directors @ IFI S.p.A. (now EXOR S.p.A.) • President and founding shareholder @ Lamse S.p.A. (holding) • President @ Juventus FC • Vice president @ The Super League… , president of the ECA Activity: an "independent body directly representing football clubs at European level" (ECA website) Founded: January 2008, replacing the G14 and the Forum of European Clubs Headquarters: Nyon… , 17/03/2020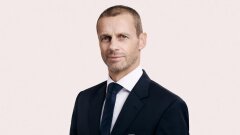 Aleksander Ceferin
Vice president

@ FIFA

President

@ UEFA
Date of birth:
13/10/1967
---
• Graduated from the Faculty of Law of Ljubljana (SVN) in 1991
• Foreign languages : English, Italian, Croatian and Serbian.
---
Visit in the directory
Career
2015 - september, 2016
UEFA
2
nd
vice-chairman of the Legal Committee
February, 2011 - september, 2016
NZS (Nogometna Zveza Slovenije, Football Association of Slovenia)
President
2006 - 2011
NK Olimpija Ljubljana (SVN)
Member of the Board of Directors
---
# 17965, created on 09/06/16 at 12:51 - Updated on 11/03/22 at 17:40
UEFA
UEFA: Union of European Football Associations
• Founded: 15/06/1954
• Headquarters: Nyon (Switzerland)
• Member Associations: 55
• Turnover 2020-21: €5.724bn
- media rights: €4.472bn (78.1%)
- commercial rights: €992.1m (17.3%)
- ticketing and hospitality: €234m (4.1%)
- other revenue: €25.8m (0.5%)
• Operating profit 2020-21 : €1.115 bn before solidarity payments and 15 M€ after.
• Solidarity payments 2020-21: €1.1 bn
• Net result 2020-21: €22.1m
Composition of the UEFA Executive Committee:
• President: Aleksander Ceferin (Slovenia), elected on 14/09/2016, re-elected on 07/02/2019
• First Vice-president: Karl-Erik Nilsson (Sweden)
• Vice-presidents: Fernando Gomes (Portugal), Luis Rubiales (Spain, since 29/05/2019) and Sandor Csanyi (Hungary)
• Treasurer: David Gill (England)
• Members: Zbigniew Boniek (Poland), Armand Duka (Albania), Florence Hardouin (France), Rainer Koch (Germany), Jesper Møller Christensen (Denmark), Andrii Pavelko (Ukraine), Davor Suker (Croatia), Just Spee (Netherlands), Servet Yardımcı (Turkey), Gabriele Gravina (Italia), Alexander Dyukov (Russia), Karl-Heinz Rummenigge (ECA), Nasser Al-Khelaïfi (ECA), Javier Tebas (European Leagues)

• Honorary president: Lennart Johansson (Sweden)
• Secretary General: Theodore Theodoridis (Greece, acting secretary general from 04/03/2015, confirmed into the position on 15/09/2016)
• Deputy Secretary General: Giorgio Marchetti (Italy, announced on 09/12/2016)
---
Category: Leagues & Federations

---
Headquarters address
Route de Genève 46
CH-1260 Nyon 2 Switzerland
---
Visit in the directory
---
# 1233, created on 06/02/14 at 18:33 - Updated on 12/05/22 at 14:36